WAIL Team Spotlight
WAIL has been seen by millions of people since it's launch in 2015 and has established itself as a leader in alternative media coverage for independent music scenes all over the world. It takes a lot of time and work to keep WAIL evolving and staying in touch with as many independent artists as humanly possible. This is the team that is WAIL and strives every day to keep the dream alive and to put the magic back into music.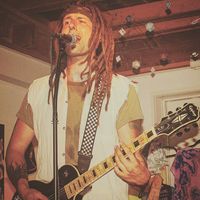 J. Wesley
Music has always been a passion of J's. He's always supported the scene and any determined musicians around him. He's been in punk bands, metal bands and now plays for his solo BluesRockReggae project as well as plays bass and co-sings in LOST APES. He started WAIL in 2015 working countless hours day and night finding every loophole where the internet has failed music. Striving to revolutionize the music industry and give independent bands a chance to get their music out there by generating more content, he's doing everything he can to put the magic back in music. Putting together the WAIL network as it spreads from Canada to many countries around the world has been a time staking but crucial process to spread the idea of cutting out the middleman in music and keeping music, "For Musicians, By Musicians". His vision for WAIL is for bands to be able to sell their music with no fees and keep 100% of the royaltiesand incorporate unimplemented revenue streams and sharing innovations into the new mega-platform to make it the most useful, powerful and synergistic combination of internet and music. Constantly networking and creating new concepts to incorporate into the upcoming platform keeps J. Wesley a busy dude.
Facebook - #jwesleymusic - @jwesleyofficial - jwesley.bandcamp.com - SoundCloud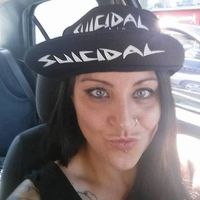 Misty
Lifetime music enthusiast, Misty has been drumming for 4 years. She's been to over 500 concerts, has worked with record labels all over the continent and has been promoting live music for over a decade. She's been writing music for 17 years and WAIL is stoked to have her on board as Promotions Manager. She stays up countless hours of the nights working hard on new WAIL endeavors and expanding the network.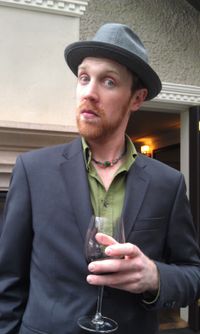 Joseph Sloan
My name is Joseph (AKA SloanBones) and I've been writing about music on and off for about seven years. I think the greatest thing I love about music is discovering new music and new bands to see live. 
Giving interviews with bands is my favorite part about being a writer on music because musicians are always excited to talk about what they're working on right now. 
The possibilities are endless when it comes to creating songs and arrangements and so listening to a new band or a new record from a band brings me joy as well.  I think in this day and age it's important to stay positive with so much negative in the world so I put that into every article I do. But I also think that giving constructive criticism is important too but done in a way that's not belittling someone.  Wail is a community of musicians and people who love music so I am proud to be a part of this group and to show everyone in the world what kind of talent BC has to offer!
I am 
SloanBones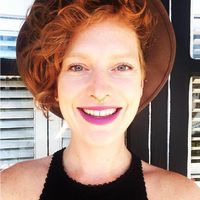 Jamie Rose (JR) McKeague 
Jamie Rose, has been singing, and writing, for the majority of her life. She loves discovering new music, venues, and artists. She especially appreciates poetic lyricism, raw vocals and soul filled instrumentals. Accompanied by her ukulele, she is currently working on some new original tracks to share with us soon!
JR's passion for writing, singing, performing and promoting independent musicians, makes her a great fit for the WAIL Team! Find articles written by JR in our "Featured Artists" columns.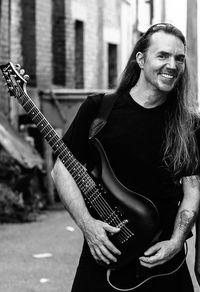 Morgan Toutant
To some, music is the life force that drives their destiny. It grinds and undulates right along with the rhythm of their soul. Morgan Toutant embodies this. He has written for Backstage Entertainment and Intune Magazine, written countless Bios, concert reviews and so much more. He is a singer, songwriter, lead guitarist, music teacher of multiple instruments and currently plays in 2 projects. He attended Trebas institute in Vancouver studying music business, toured and played in countless rock acts and is never at a loss for words. Honed and insightful, dedicated and persistent. He lives for this and proves it.