"We're just a group of dudes that love old rock and roll and don't want to see it fall to the wayside. There's nothing better than a dirty, sweaty, tarps off rock and roll show in our eyes and whether it's our live show or our recordings we want to keep that vibe alive and well in the music scene today."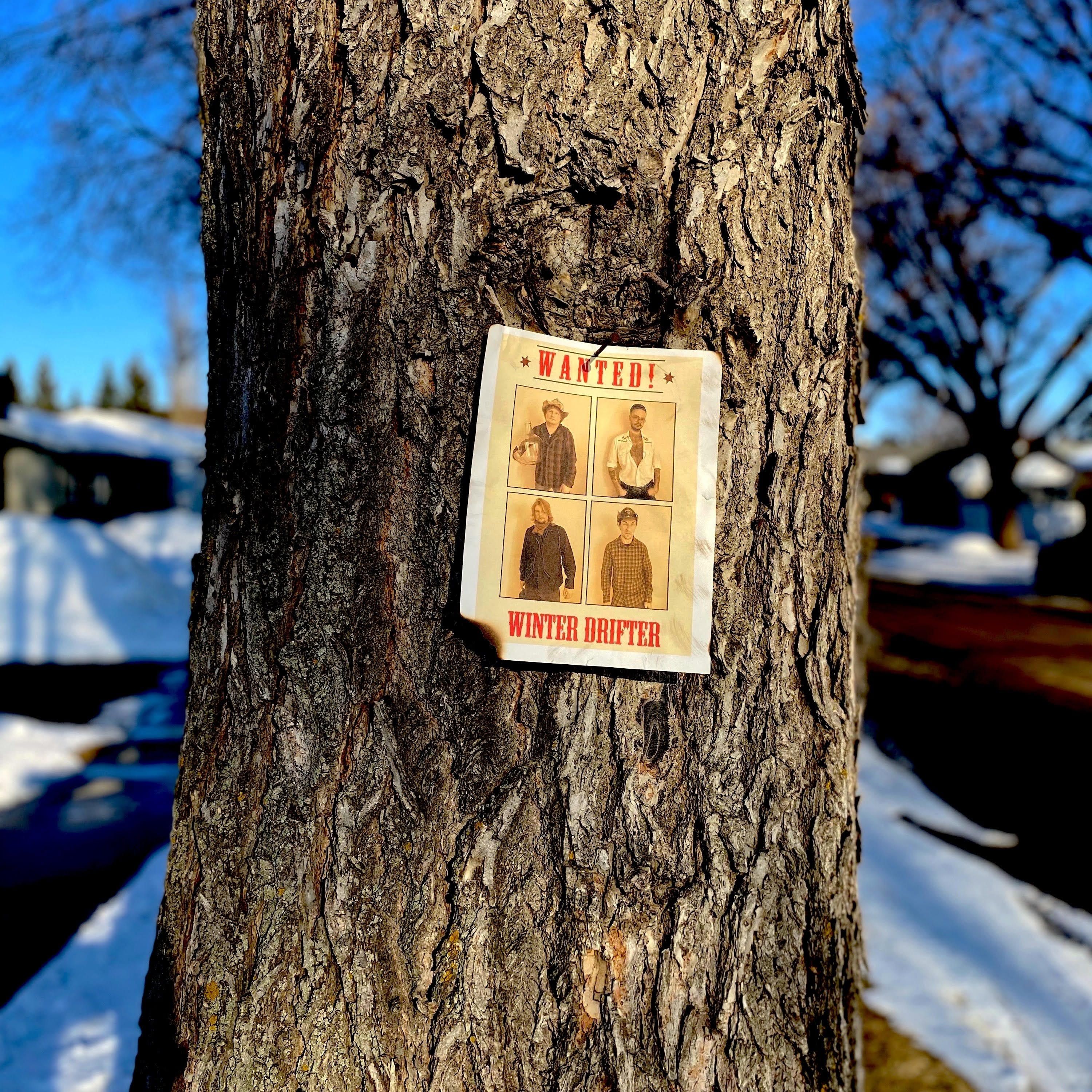 Winter Drifter releases a hard-hitting rock n' roll groove "Outlaw Story"  in the vein of good ol' kickass classic rock music that we are all craving. Formed in late 2019, Winter Drifter is a 4 piece rock n' roll band from Red Deer, Alberta.
"Essentially the sound we're looking to project is one of our own, we all have different influences and in turn I feel as though we're able to put a different spin on the classic rock vibe. We are really trying to prove that rock and roll is still alive within a younger generation, and with rock music generally becoming more alternative we'd like to show that influences from AC/DC, Airbourne, Led Zeppelin, The Hip, etc, are still very strong but can be used in a different manner to suit a more modern rock sound."
The group is comprised of Elliott Prins (Lead Vocal), Travis Batt (Guitar), Jeff Tyrkalo (Bass), and Zach Selander (Drums). Formerly known as The Rumours, Winter Drifter was formed in the fall of 2019 when the group welcomed new bass player Jeff Tyrkalo, and original drummer Zach Selander back to the group.
"...we will be releasing a couple more singles in the coming months but we don't have any dates nailed down as of right now."
Listen to the track on all streaming platforms winterdrifter403.bandcamp.com