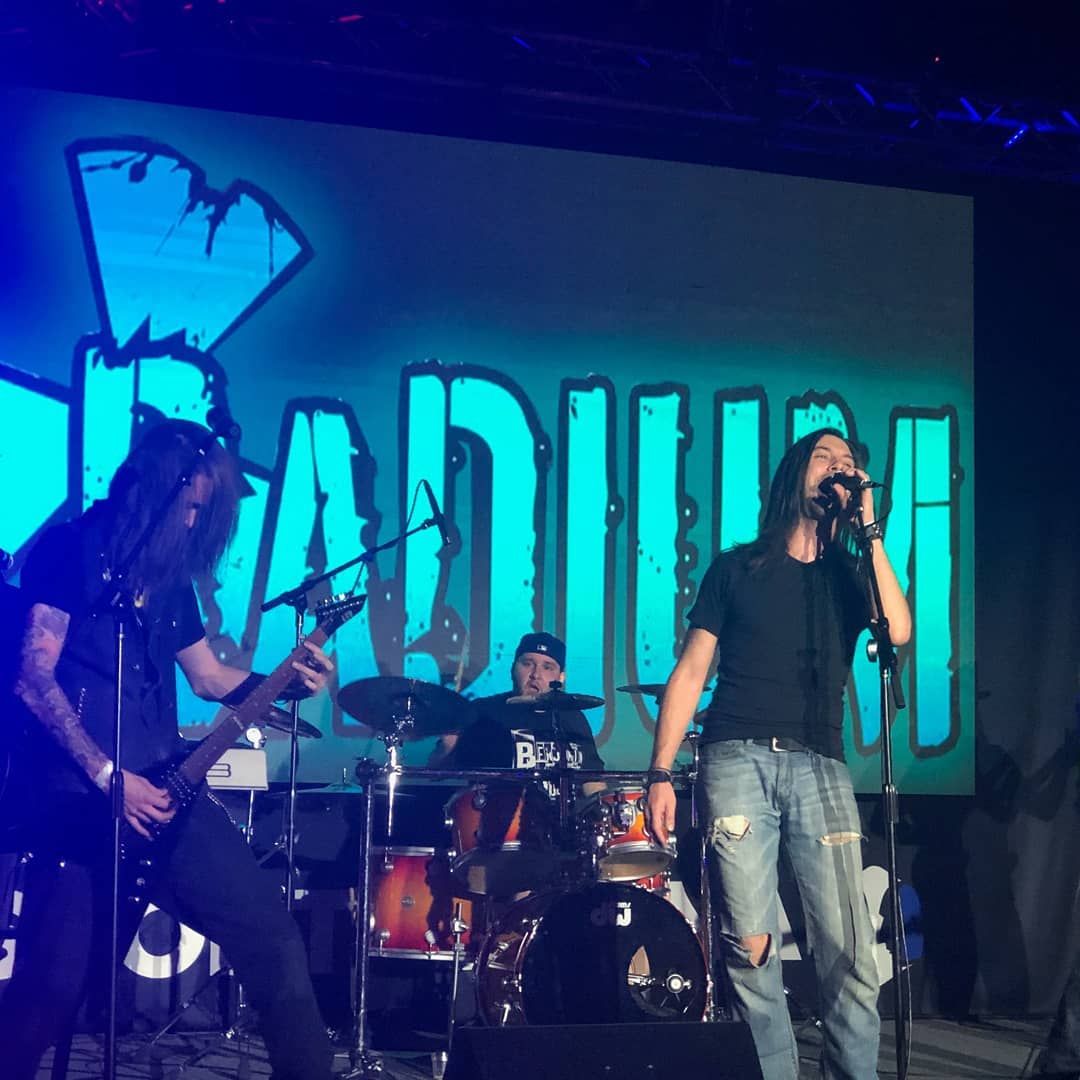 Los Angeles based band RaDIUM has fused together their broad artistic tastes with technicality, depth and intelligence to design what can be described as a haunting lamentation brooding with a soul-consuming sound that is well worth a place in any metal fans playlist. 

Images of a burning medieval battlefield or post-apocalyptic deserts are conjured to mind as you listen to RaDIUM's single "Left behind", Over a barrage of driving in-your-face percussion, heavy-grooved up bass lines, anthemic and catchy guitar hooks and lamenting solos over masterful keyboard runs come Jeff Bratz' aggressive, melodic vocals. Jeff's years of singing in jazz, pop, salsa and rock bands have brought him full circle back to LA to front the modern rock band. Keyboardist,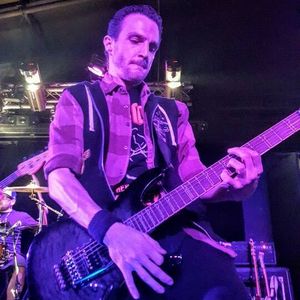 Christian's classical influences provide a rare and unique depth of soul to RaDIUM's sound. Rhythm guitarist, Mike Skeel takes his role very seriously, spending much of his free time with a guitar in hand helping to create the rhythmic attacks he and the drummer Wallace are known for best.
Lead guitarist, Trevor Palley enjoys moulding classic rock sound with a touch of metal to create his own style of playing which is illustrated perfectly on the single "Frenzy" from their soon to be released debut album.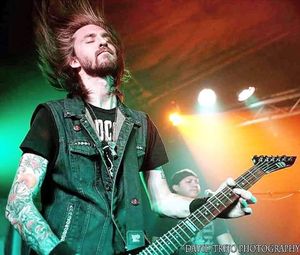 Having played a variety of instruments from flute to trombone to tuba in the Concert, Jazz, and marching bands, bassist, Matt Montoya brings to the table a flowing precision allowing the band versatility to reach refreshing new heights.
RaDIUM is driven by their dream of writing and performing great inspiring tunes, with amazing musicians, for capacity crowds that they're sure to attract. Together the boys manage to tap into a diverse synergy of sound with an original authenticity that leaves you wanting more! 
Visit RadiumTheBand.com for RaDIUM merch and don't forget to cruise the Radiophile blogs for news and event dates. RaDIUM can be found on Spotify with more to come with their forthcoming album release.
Troy Smyth - WAIL Music Magazine