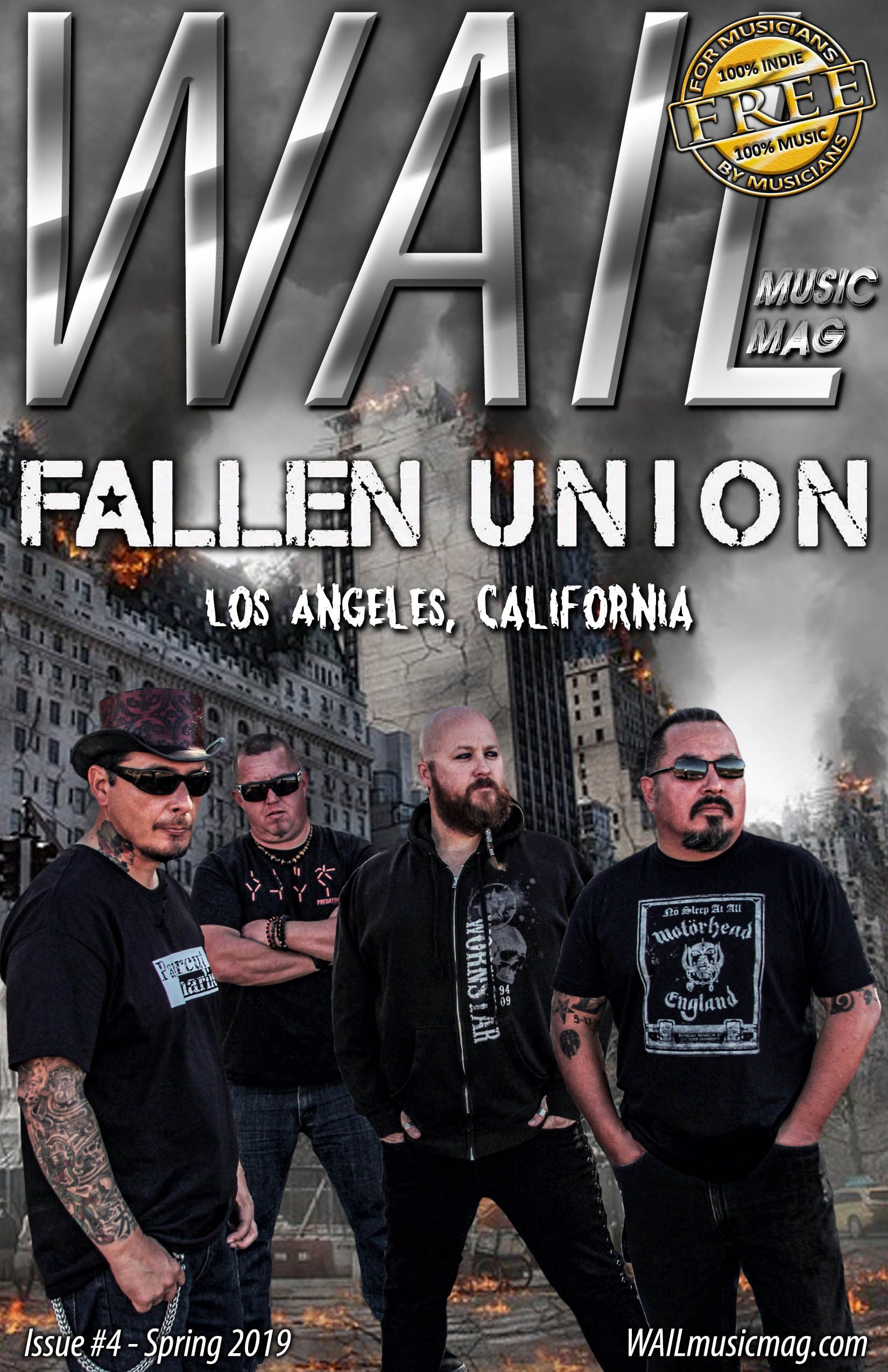 Brought into existence in the Summer of 2014, Fallen Union is an electrifying rock band that has made their mark in the So Cal music scene and continue to spread their compelling sound. On stage, they are packed with energy from the first song to the last, engaging with their fans and pushing themselves to the limit to create the most impactful and memorable live show possible. Their self-titled EP was released in November 2015, and since then the four-piece have been hitting the stage every chance they get. Fallen Union is the epitome of a band you drive for miles to see play live. They give it their all to entertain crowds, rockin' their explosive sound with meaning and a constructive message.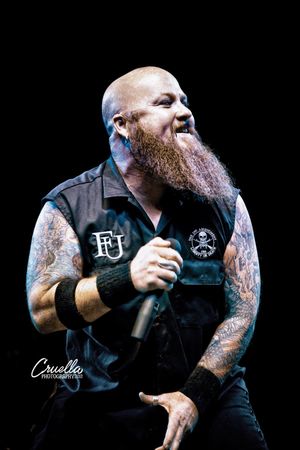 Frontman, JT Triplett brandishes powerful vocals that cut right through the dense wall of Fallen Union's voluminous, heavy rock sound. His diversity gives him the ability to manifest heartfelt, soulful atmospheres with excellent control and the intense force he belts out adds a soaring velocity to their sound. A veteran of the United States Marine Corps and the LA rock scene, JT has been performing since he was only 15 years old and hasn't stopped. His insatiable drive and electric energy makes him a natural at revving up a crowd. Lyrically, JT expresses a great deal of meaning and purpose in their music and as such, the altruistic themes stand out as a rarity in modern music. His words are highly relatable and pragmatic, giving them the edge of accessibility to be spread as valuable and memorable motifs. Songs like "No Longer Am" portray an inner struggle when coming to terms with your identity after leaving a part of yourself behind after a complete reincarnation. This concept of learning acceptance of oneself to carry on with your head held high for the betterment or rebirth of yourself is a very powerful tool. JT's genuine lyrics, extensive vocal range, and astounding, tenacious deliverance of the melodies forge a dynamic and engaging musical atmosphere.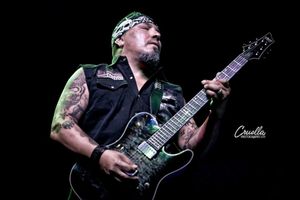 Guitarist and backup vocalist, Henry Rojas writes powerful heavy rock riffs and uses fiery pinch harmonics to emblazon the melodies. He rips deadly, heartfelt solos and showcases his long-standing relationship with the six-string with his wild shredding techniques that crank the solos up to insane high-voltage levels. Growing up, he looked up to his guitar heroes; the trailblazers who shaped the evolution of rock n' roll guitar as we know. From big band music and classical guitar of the 40s and 50s to the birth of heavy metal and punk in the 70s and 80s, Henry has a deep respect for real musicianship,  technical skill, and passionate feel.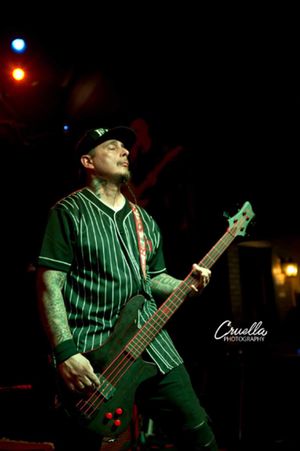 On bass and backup vocals, Julez (Julian Gonzalez) bring a calm, cool and collected vibe to the project. Julez was first introduced to playing music by his grandfather's Spanish style guitar playing. He's always been drawn to alternative bands who didn't try so hard to be different but pushed to be the best at being themselves. With the ability to hear the end result of a musical concept, he has been a major contributor in many of the band's compositions. As a responsive patron to their sound, he takes his ever-evolving role in the band seriously as the great rhythm driver he is. His basslines carry an impressive amount of character and shape the skeleton of each track in impactful ways in songs like "Slave."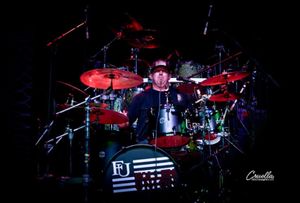 PJ Chesney thrashes the drums and sings backup vocals giving the band the full gang-vocal sound. Smashing the skins hard, PJ keeps the listeners' attention, pumping the songs full of intricate, lightning-fast fills and unique accents. Chock-full of natural rhythm, PJ has been tapping, hitting, and banging on everything that makes a noise since he was knee-high. Drawing influence from the progressive, alternative strains of rock and metal, he invests his heart and soul into adding an elaborate layer of emphasis to the music; highlighting the salient and climactic elements as a technical, heavy-hitter.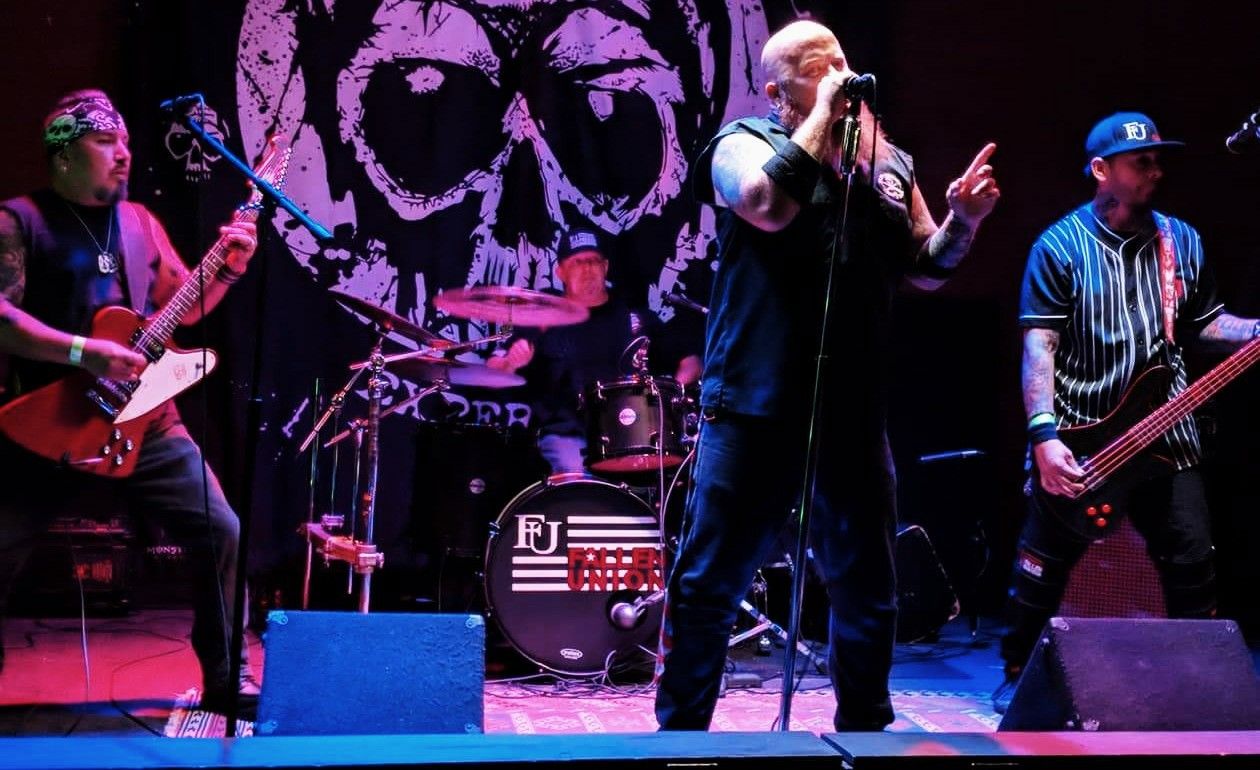 These four members have all put their blood, sweat and tears into music. Friends of 15 years and coming from separate failed projects, they united to form the aptly named Fallen Union. With their persistent dedication to a captivating live performance, if you like what you hear, you HAVE to get out and experience their live show. That's where they really show their true colors and shine. They have a rare synergy between the four of them and are one band that will surely stand the test of time.  - J. Wesley
reverbnation.com/fallenunion7        
Photos: © Cruella Photography