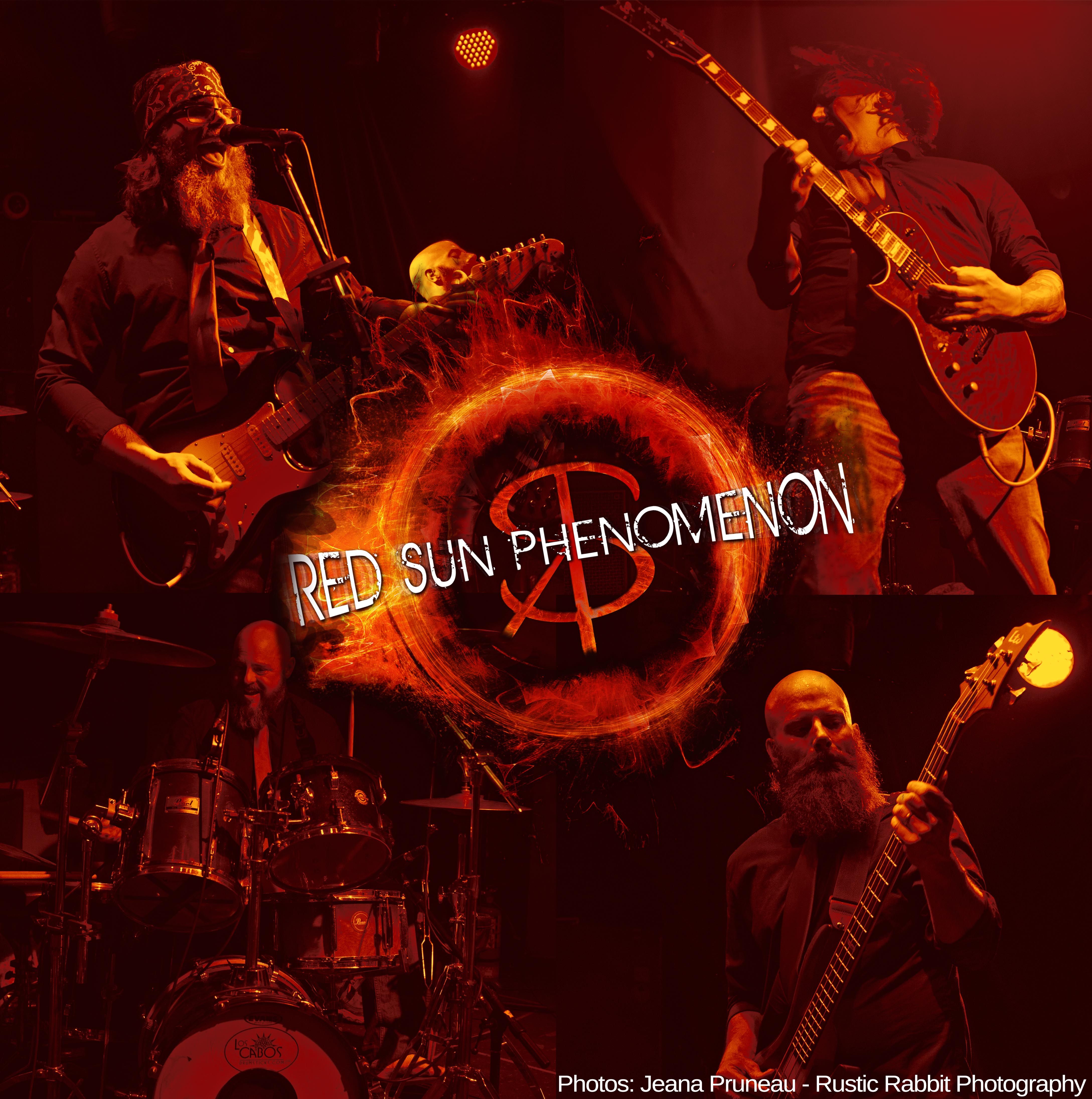 Bursting onto the thriving Canadian rock scene, Red Sun Phenomenon is bringing back the old-school soul of blues to a modern progressive rock sound. With sweltering rock vocals, juicy over-driven blues riffs and soaring guitar solos, this project is a holy grail to classic progressive-rock enthusiasts.
Recently releasing their debut self-titled EP in August 2019, the band has in a sense revived a powerful strain of high-energy progressive blues-rock that is rarely heard anymore. Classic prog-rock enthusiasts will be enthralled with tracks like "Mr. Mental", an adventurous and intense ride down a rockin' instrumental path. The band utilizes their well-thought-out progressions to create some enticing and intriguing atmospheres in their music, keeping you guessing and captivating your attention. With a soulful groove, rich melodies and tight harmonies, the band has a feel like a classic early 80's band that has been one of your favorites for years even though they are a recent, modern addition to the rock scene. 
Currently recording their second EP, the group is determined to create something unique and has a promising future in the music scene. Be sure to check out WAIL's featured track "Aggravated" below!
-J. Wesley - WAIL
SoundCloud | Facebook | redsunphenomenon.ca | Spotify | Apple music | Insta